Combining Homeopathics & Hypnosis with or without H-HCG
Welcome to my Weight Loss program!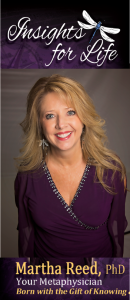 This fabulous program is designed to work with Homeopathic remedies and/or Oral HCG along with Hypnotherapy. The goal is to change your relationship with food, improve your self-esteem, and mentally prepare you to succeed beyond obstacles such as life stressors, emotional upsets, and environmental conditions — not just for today but for a life time.
Martha Reed PhD believes in the whole person approach to weight loss. Reduction in size is a major part of any weight loss program; however, it is only 1/3 of the equation. Addressing the underlying MENTAL and EMOTIONAL aspects of the weight gain covers the remaining 2/3.Combining Hypnosis, Homeopathic blends create a complete, rapid and permanent weight loss package addressing the whole person in a healthy, permanent and safe way!
The whole person approach to Weight Loss program!

By incorporating four very important components "Vital Body, Emotional Body, Mental Body and Causal Body" we provide youwith all the support you need to lose the weight you want and to keep it off in a permanent and healthy way! (Testimonials)
Lose 1 pound per day — rapid weight loss
Gain more energy & Lose that afternoon fatigue
Easy recipes you can make at home
Safe and natural
Improves skin elasticity and sleep pattern
Assists in the reduction of cholesterol
Sublingual treatment targets fat not muscle
No prescription needed
Get the same results from Homeopathic HCG as the injections
Exercise is not needed to lose 1-2 pounds per day
No unbearable hunger
Get rid of stubborn body fat
No doctor office visit is required but available for accountability
Re-sculps your body and doesn't leave you with loose flab
Increased energy without feeling nervous
Improves sleep, people report sleeping better, waking refreshed with hypnosis
Clearer thought process, being more alert throughout the day with hypnosis
You will feel less irritable, Weight Management Formula can enhance your mood

This HOMEOPATHIC Diet plan is a calorie restriction diet and the strictest of its kind. And includes eating good low-fat foods. Useful meats/protein, fish, fruits, and even vegetables.
Homeopathic Weight Release Base Program

WITH OR WITHOUT

weekly accountability visits may look something like this:

Initial Consultation with Dr. Martha.
Plan overview to get you started, insure your success and express the importance of exiting plan properly
You chose the remedy that's right for you.
a) 2oz Bottle of Weight Releasing/Management Homeopathic Remedy OR
b) 2oz of Professional Grade Homeopathic HCG and appetite suppressant weight loss remedy
Dr. Martha's award winning "Forever Thin" Hypnosis cd.
Pea Protein Shakes, D3 and B12 spray
Monitored Weekly Visits
End the program visit.
What should you expect to release in weight ?
10-20 lbs in 3-4 weeks
20-30 lbs in 5-6 weeks
Monitored Weekly Visits

(statistics show those that include accountability visits, lose faster, keep it off longer and have a much easier time understanding and following the program and are more likely to complete and achieve their goal).
PLUS Mention this page and receive (3) 10 minute Vibe-Therapy sessions FREE when combined and scheduled with weekly accountability visit ($30 value). They may not be carried over and are forfeited if not used within the 24 day program.

So the question arises: Isn't it the low-calorie diet that is causing dieters to shed the pounds and not the HOMEOPATHIC formula?
Dieters say that it would be impossible for them to comfortably eat only 500-1000 calories per day without the aid of the appetite-suppressing properties of the WEIGHT MANAGEMENT DROPS, THE HCG formula AND HYPNOSIS.
How do Homeopathic HCG and Weight Release Remedies Work?
The idea is that the Oral HCG is more than an average appetite suppressant. It is a powerful hormone that works with the already present hormones in the body to burn stored fats while maintaining muscle structures. The Oral HCG is administered with a dropper on the tongue.
When exercising or restricting food intake, the body relies on and consumes the normal fat reserves. The body cannot access the abnormal fat accumulations. The use of homeopathics helps the body release abnormal fat deposits and makes the fat available for consumption by the body.
Is it effective?
Patients on the program lose between 1 and 3 pounds per day. Because the homeopathic blends make the abnormal fat available, the body begins living off the fat — the fat provides a source of energy, just as food does. Clients are instructed to reduce food calories per day, however, hunger is not noticed because I have heard 3,500 additional calories are consumed each day by the body. The results: Clients lose about 1-3 pounds per day while using the program.
Unless you re-flood your body with toxins, preservatives, chemicals and high glycemic foods, your body will maintain its ideal, slim weight! Your skin will become taut and smooth. Many find the elasticity of their skin increases dramatically.
Results
For optimal results, the Homeopathic diet program is usually combined with the powerful effects of Hypnotherapy. This Natural appetite suppressant "Weight Management Formula"*** is an effective sublingual form appetite suppressant that is safe and natural and can be used with or without H-HCG. It will not give you the jitters or nervous feeling as the prescription appetite suppressants seem to do with so many people. The sublingual H-HCG eliminates the discomfort of constant injections. It allows the dose to be self-administered three time a day versus a daily injection.
This is also more convenient:
Oral drops can be taken with you while you are traveling.
Drops are taken once in the morning, afternoon and just after dinner.
A 2-ounce bottle of our Weight Management Drops will last you approximately 30-40 days.
A 2-ounce bottle of homeopathic HCG will last you approximately 30-40 days
5-10 drops are administered on the tongue three to four times per day.
You can remain on the Homeopathic Program until you reach your desired Weight, I do recommend a 1-2 week reset break every 40 days while on this program (not a 6-week break, as required with the injections). Your Homeopathic Diet Program will be completed when you lose all the weight and reach your final goal. This is a positive especially for people who have more than 20 pounds to lose.
---
***Weight Management Formula is a blend of homeopathics that helps stimulate the metabolism and works as a natural appetite suppressant.
Martha Reed, PhD
Your Metaphysician Spiritual Homeopathy, Vibrational Medicine Expert, Spiritual Counselor, Hypnotherapist, Life Coach and Reiki Master.
If you have a group of 8 or more people and would like to inquire about hosting a group program, please email me directly at Martha@InsightsForLife.center

Note: The American Medical College of Homeopathy Research Center has conducted a clinical trial using oral HCG in lieu of injected HCG, and has obtained the same positive results. This was using daily sublingual HCG compared to daily injections of HCG and the proving can be found in the published Pharmacopeia.
Sample menu
8:00am — Wake up and take your drops (wait 15 minutes before eating or drinking)
9:00am — Breakfast: 1 serving of vegetable and 1 serving of protein
11:00am — Snack: eat one piece of fruit that is on the list
11:30am — Take drops (wait 15 minutes before drinking or eating)
12:30pm — Lunch: 1 serving of vegetable and 1 serving of protein
3:30pm — Snack: Another serving of fruit
5:00pm — Take drops (wait 15 minutes before drinking or eating)
6:30pm — Dinner: 1 serving of vegetable and 1 serving of protein
8:00pm — Evening cup of tea or protein shake (don't forget your water intake)
LEGAL STUFF I LOOKED UP ~
Please visit your primary care physician for approval and/or recommendations for your unique requirement.
Is Prescription Strength HCG safe and effective for weight loss?
The answer is NO according to the FDA. HCG in "any grade" oral, homeopathic or injectable is NOT approved by the FDA for weight loss.
FDA-approved uses for prescription HCG products include female fertility and select hormonal treatment in males, and FDA has not approved prescription HCG for any other uses, including weight loss. Current scientific evidence does not support the claim that HCG is safe and effective for weight loss or for the treatment of obesity. In fact, FDA labeling for the approved HCG drug products requires the following statement about the use of HCG for weight loss: "HCG has not been demonstrated to be effective adjunctive therapy in the treatment of obesity. There is no substantial evidence that it increases weight loss beyond that resulting from caloric restriction, that it causes a more attractive or 'normal' distribution of fat, or that it decreases the hunger and discomfort associated with calorie-restricted diets." FDA is aware that healthcare professionals sometimes prescribe prescription injectable HCG for unapproved uses such as weight loss. FDA understands that sometimes approved products are used to treat conditions that the products were not approved for (i.e., "off-label" uses). The "off-label" use of products usually presents greater uncertainty about both the risks and benefits because less information is available on safety and effectiveness. Unexpected adverse events may occur in this context. FDA has received reports of serious adverse events associated with the use of HCG injections for weight loss including cases of pulmonary embolism, depression, cerebrovascular issues, cardiac arrest, and death. I would add hair loss, breast tenderness and irregular periods.
Here is a link to just some of my success stories (Testimonials)
Did you know last year my clients lost a ton of weight?!?!? I mean this literally!!! When I combined their total lbs lost … it was 1512 lbs! This makes my heart smile!
Hope to see you soon,
♥ Martha Reed PhD
Your Psychic Medium, Spiritual Counselor, Hypnotherapist and Soul Coach