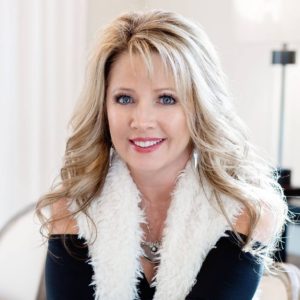 Martha Reed PhD, your Metaphysician and Counseling Alternative providing Life Coaching, Intuitive Insights, Answers and Advice
Life Coaching is designed to bring out the greatness in YOU. In a supportive and encouraging way, life coaching is designed to empower your awareness through a process which leverages your gifts and talents. Through this motivational process, we jointly address personal projects, relationships with self and others, business goals, conditions and transitions in your life, career and/or business, seeking out the obstacles and challenges. Then, we prepare a course of action to help you move through these events and help you reach your goals.
Coaching is like having a personal trainer for your life.
By asking the right questions, a personal coach can provide you with tools and techniques to help you put your dreams into action for your life.
Life Coaching helps you to:
Discover what's most important in your life
Understand how your life is in transition
Develop an action plan to achieve your goals
Identify and eliminate obstacles that keep you from attaining your goals
Learn tools and techniques to overcome blocks to success
Stay focused and on-target with tasks
Address setbacks, should they occur
Celebrate the small successes along the way to your ultimate goal
"Nobody can go back and start a new beginning, but anyone can start today and make a new ending." — Maria Robinson
Martha Reed provides life coaching, intuitive insights and tools to help you on your path to inner healing, self-empowerment as well as personal and spiritual growth. Are you living the life you desire?
Coaching/Counseling Sessions
Sessions are generally 50 minutes to 1 hour in length. For your convenience, sessions are available in-office, via phone or video conferencing. One-on-one sessions and/or group sessions available. The number of sessions for success coaching depends on the situation and varies from person to person. Although one-session can promote great results, an individual may require one to four sessions per month for ultimate transformation.
Start achieving your goals today!
"Every act, thought, and choice adds to the permanent mosaic: Our decisions ripple through the universe of consciousness to affect the lives of all. Every act or decision made that supports life, supports all life, including our own." — David R. Hawkins, MD, PhD, Truth vs. Falsehood, 2005
What are the results of working with a coach? The outcomes that clients most often attribute to their coaching are:
A higher level of self-awareness: 67.6%
Smarter goal-setting: 62.4%
A more balanced life: 60.5%
Lower stress levels: 57.1%
Self-discovery: 52.9%
More self-confidence: 52.4%
Improvement in quality of life: 43.3%
Enhanced communication skills: 39.5%
Project completion: 35.7%
Health or fitness improvement: 33.8%
Better relationships with boss or co-workers: 33.3%

Better family relationships: 33.3%
Increased energy: 31.9%
More fun: 31.9%
More income: 25.7%
Stopped a bad habit: 25.7%
Change in career: 24.3%
More free time: 22.9%
Increased profitability of business: 17.1%
Started new business: 12.9%
Empowered employees: 11.0%
When asked the value of the coaching investment, 98.5% of coaching clients said their investment in a coach was well worth the money. Excerpt from the International Coach Federation's (ICF) Client Survey. Copyright © 1997-2000 – International Coach Federation. The complete survey results are available on the International Coach Federation's website at www.coachfederation.org.
"Don't wait until everything is just right. It will never be perfect. There will always be challenges, obstacles and less than perfect conditions. So what. Get started now. With each step you take, you will grow stronger and stronger, more and more skilled, more and more self-confident and more and more successful." — Mark Victor Hansen
If you have a private group of 8 or more people and would like to inquire about hosting a Toe Reading Party, Weight Management or a Hypnosis Program at your home or facility, please email me directly at [email protected]
Hope to see you soon,
♥ Martha Reed PhD
Your Metaphysician and Counseling Alternative providing Hypnotherapy, Life Coaching, Intuitive Insights, Answers and Advice