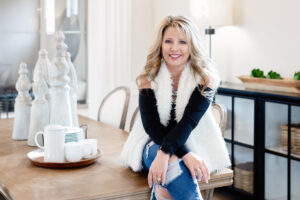 Martha Reed, your Metaphysician and Counseling Alternative providing Hypnotherapy, Intuitive Insights, Answers and Advice.
A natural way to achieve, peace, happiness & success in your life  hypnosis, hypnotherapy and hypnosis for anxiety

Are you a victim of stinking thinking?
Do you suffer emotionally from past traumas or events?
Are you among the 72% in this country who are overweight?
Do you smoke cigarettes and want to quit, but find it difficult or next to impossible?
Are there phobias that you suffer from?
Do you find you have some sort of insomnia issues?
These are just some of the issues that can be addressed through hypnotherapy, or hypnotic suggestion. A wide range of conditions can be treated to modify a person's behavior, emotional content and attitudes. Those conditions can include dysfunctional habit, anxiety, stress-related illness, pain management and personal development. Hypnosis for anxiety.
A few years ago, I was in a pattern of negativity and self limitation. I couldn't break out and achieve a true change in my life despite many personal attempts. Working with Martha provided me with the insight to those patterns. I achieved inner change using her Hypnosis and Life Coaching sessions. Now, I have more inner peace and self assurance in order to progress thru any aspect in my life and I see true progress. It is amazing how changing your self changes your world." – Kristine V., Glendale, AZ
Understanding Hypnotherapy
Many people think that hypnosis puts you in the spell-bound control of another person. This is not true. Under hypnosis, you have absolute free will. You are in a hyperattentive state and not asleep. While in this trance-like state, you have heightened focus, concentration and inner absorption. There is a calm and tranquil feeling during the session, which allows you to fully concentrate on a thought, memory, feeling or sensation while blocking out distractions. All hypnosis is self-hypnosis; You are fully conscious and in complete control at all times. Hypnotherapy, hypnosis for anxiety could be the perfect solution for you. Wikipedia defines Hypnosis as follows:
"Hypnosis is a mental state (state theory) or imaginative role-enactment (non-state theory) usually induced by a procedure known as a hypnotic induction, which is commonly composed of a long series of preliminary instructions and suggestions. Hypnotic suggestions may be delivered by a hypnotist in the presence of the subject, or may be self-administered ("self-suggestion" or "autosuggestion"). The use of hypnotism for therapeutic purposes is referred to as 'hypnotherapy'." – Wikipedia, the free encyclopedia
This is why hypnotherapy is such a successful method of addressing deep-seeded problems.
Therapeutic hypnosis allows you to be more open to suggestion and, therefore, can be used to modify perceptions, behaviors, sensations and emotions. It is an excellent tool for improving your well-being, where you remain in total control over your behavior. Are you ready to free yourself from a limiting condition? Hypnotherapy, hypnosis for anxiety could be the perfect solution for you.
Sessions are generally 50 minutes to 1 hour in length. For your convenience, sessions are available in-office, via phone or video conferencing. Most clients see improvement within the first session and 1 session may be all that's needed; however 4 to 7 sessions seem to make the most impact on creating permanent change.
The session fee for your hypnosis session may be eligible for a Tax Credit, a 100% credit on your taxes – not just a deduction. Check the I.R.S. guidelines to see if you qualify, and seek the advice of your tax advisor on such matters.
Improved well-being is waiting for you!
If you are one of the many millions of Americans suffering from any of the symptoms or issues listed below, I would be honored to assist you on your journey to health, wealth and happiness. It's the right time to embrace your greatness!

Traditional Hypnotherapy
Weight control & healthy choices
Increase motivation and desire to exercise
Increase your energy levels
Smoking cessation & chewing tobacco
Release anxiety, worry and stress
Enhance overall health & wellness
Improve memory, focus & concentration
Relieve test anxiety
Improve public speaking ability
Accelerate healing & cope with disease
Heal symptoms of depression
Heal eating disorder issues
Insomnia / sleep problems
Transform sabotaging behaviors

Fears, phobias and addictions
Overcome negative blocks to success
Reduce & control pain/discomfort
Heal relationships & improve communication
Release anger, resentment & emotional pain
Build confidence, self esteem & motivation
Create a positive attitude/aptitude/thinking
Increase business/sales, career & success
Inspire creativity & promote inner talents
Learn self-hypnosis & more!
Spiritual Hypnotherapy
Forgiveness Therapy
Release & heal your past issues
Explore universal consciousness
Develop intuition and/or connection with higher self
Access inner wisdom
Creative visualization / create what you want

Inner child healing
Past life regression
Open to abundance & positive flow
Attract meaningful relationships
Align & balance energy centers / chakras
Grounding and connection techniques
Discover soul purpose
If you have a private group of 8 or more people and would like to inquire about hosting a Weight Management or a Hypnosis Program at your home or facility, please email me directly at admin@ MarthaReed.com
Hope to see you soon,
♥ Martha Reed PhD
Your Metaphysician and Counseling Alternative providing Hypnotherapy, Intuitive Insights, Answers and Advice.